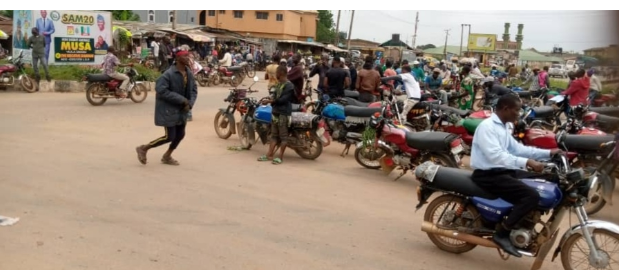 THERE was panic in Ota, Ogun State, following protests by commercial motorcyclists popularlly known as Okada riders over imposition of levies by Ado-Odo/Ota Local Government Council.
According to eye witnesses' account, the protesters carried various placards and converged on old NITEL Warehouse, before blocking Awolowo Way roundabout linking Ilo-Awela Road.
The riders claimed officials of the local government were keeping seized motorcycles from their members on failure to obtain Riders' Permit.
Also, they barricaded the road as shop owners hurriedly close shops for the day.
At press time, effort to get the reaction of the newly elected Ado-Odo/Ota Council Chairman, Hon. Serif Musa was unsuccessful.