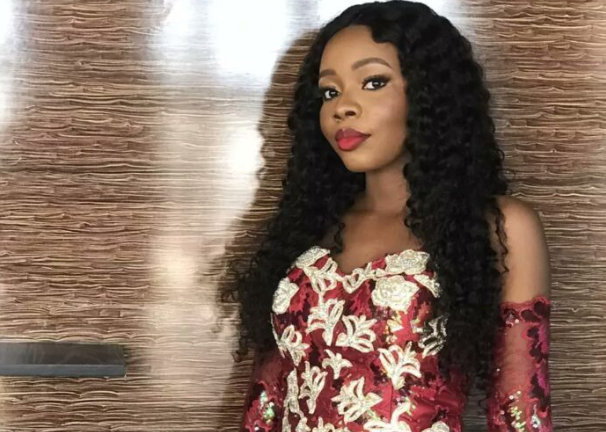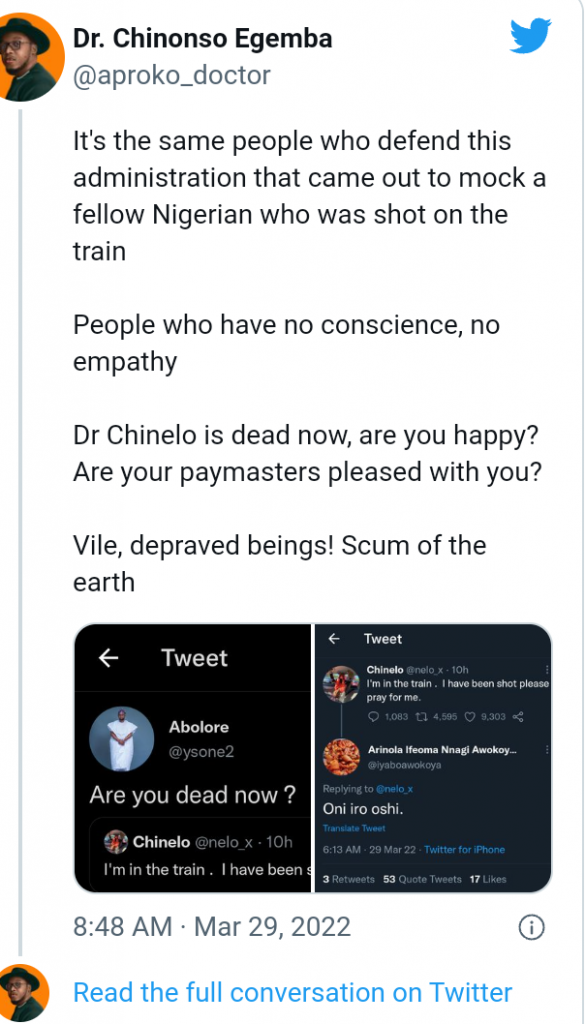 A MEDICAL doctor identified as Chinelo who said she was shot by terrorists who attacked Abuja-Kaduna train on Monday night, has reportedly died.
Chinelo had taken to her Twitter handle, @nelo_x to report that she had been shot by the terrorists while asking for prayers.
The lady is reported to have eventually passed away from the gunshot injuries.
Meanwhile, several Twitter users have expressed sadness over her death, while attacking those who mocked her in her tweet.
"Just learnt that Dr Chinelo didn't make it. This is heartbreaking on so many levels," wrote Dr. Chinonso Egemba, @aproko_doctor
"It's the same people who defend this administration that came out to mock a fellow Nigerian who was shot on the train People who have no conscience, no empathy
"Dr Chinelo is dead now, are you happy?
Are your paymasters pleased with you?Vile, depraved beings! Scum of the earth."
"We've seen it over and over again, they call themselves "patriotic Nigerians" but there's nothing patriotic about them.
"Their loyalty is not to the country, but to their paymasters and ambition.
"They attack, bite, insult others who call out failing arms of the government. Shame."
Similarlly, a survivour of the attack said that the terrorists surrounded the coaches shooting sporadically.
Meanwhile, Kaduna State Government said on Tuesday that the "evacuation of passengers on the trapped Kaduna-bound train from Abuja has been concluded this morning by security forces, officials of Kaduna State Emergency Management Agency (SEMA) and Nigerian Red Cross."
Samuel Aruwan , the Commissioner, Ministry of Internal Security and Home Affairs, Kaduna State, issued on statement, explaining that "passengers who sustained injuries, and other fatalities, have been moved to hospitals."