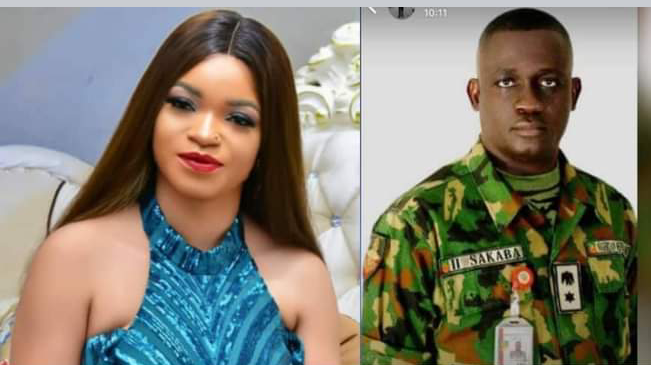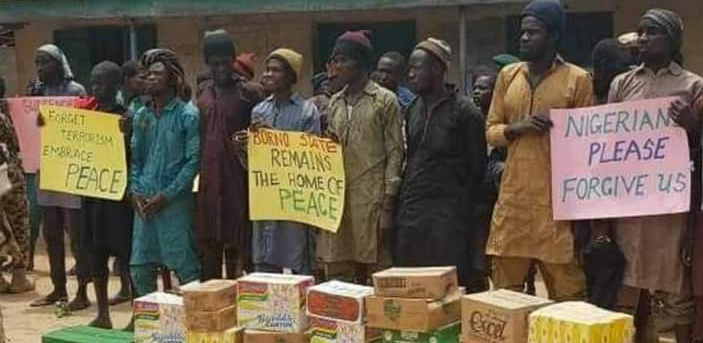 widow, Oluwaseun Sakaba, has condemned the Nigerian Army for displaying the pictures of some repentant Boko Haram members.
The woman was rendered a young widow after her husband, Lt. Col. l, Sakaba was killed by the terrorist group.
Over One Hundred pictures of Boko Haram terrorists  with their families were said to have surrendered to the Nigerian troops, having offered their unreserved apologies to Nigerians for their acts of terror.
Reacting to the photos, Oluwaseun via her Instagram account rained curses on the Nigerian army recounting how her husband was killed in 2018 and the dues meant for his family allegedly withheld by the military.
She added that she was rendered homeless and had to seek shelter in another country due to the insurgency.
In her words, "@hqnigerianarmy, it will never be well with all of you. I should forgive them for making me a young widow, i should forgive them for killing my husband, his brother and his mother. I should forgive them for making me seek shelter in another country. I should forgive them for making many women widows and kids fatherless.. is should forgive them for you not paying what is my late husband dues. I should forgive them for all the atrocities done to my family. You shot my husband dead in his office that you pretended to be friendly force just because he refuses to be part of your plots.. time for dragging now."