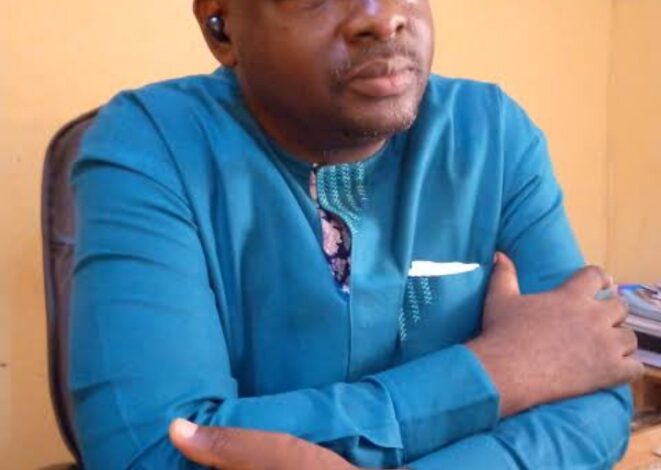 By Ade Oye
In his bid to promote educational goals in Lagos State, the Chairman, Igbogbo-Baiyeku Local Government Developmental Area(LCDA), Comrade Sesan Daini on weekend says his administration will give 100 indigent students the sum of Ten Thousand Naira each as a bursary award from the council.
In a telephone conversation in Lagos, Daini said his administration has reinstated its commitment to the development of education as many students have benefited from one assistance or the other since the inception of his administration in 2017.
"My belief is that the best empowerment to the youth is to support the education of the person, in doing that they will be encourage and motivated to go to school.
"One of the focal point of my manifesto during our campaign is to develop and support our youths especially those who are in different higher institutions of learning.
"We have been doing it in the past and we shall continue to do it inspite the challenges faced by our administration.
"In the past we have given full scholarship to our indigenous student to encourage others who are committed to build their future in education.
"As have promised, i will ensure the council commence disbursement of N10,000 to 100 indigent students as bursary award before the expiration of this administration."
"Am always happy to see that youths in this community have the desire to further their education," Daini said.
The chairman, while expressing his views reeled out some of the projects embarked upon and completed to improve education in the community since the inception of his administration among which are total reconstruction and commissioning seven blocks of classroom at Lajo Primary school.
He added that presentation and distribution of learning materials to primary school pupils as well as organising spelling bee quiz in the Secretariat to boost and encourage primary school students would be done.
He said his administration also distributed free General Certificate Examination GCE and Joint Admission and Matriculation Board (JAMB) forms to student seeking admission into higher institutions to further their education among others.