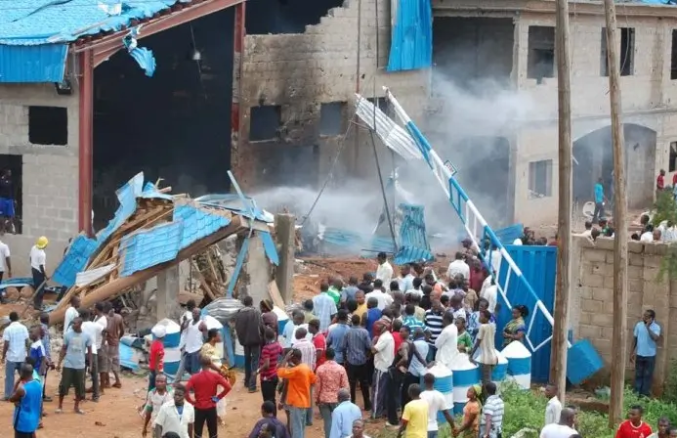 Community
Many feared dead in Ondo church attack
MANY worshippers of St Francis Catholic Church, Owa-luwa Street, in Owo town, Owo Local Government Area of Ondo State, were feared dead on Sunday, after some yet – to- be identified persons attacked the church.
The cause of the incident has generated mixed reactions as some said it was an explosion while some said it was an organised crime successfully carried out by some kidnappers.
This incident was said to have occurred while the mass was ongoing in the church.
Video and pictorial evidences obtained from the area revealed many lifeless bodies in the church auditorium and premises.
However, Police authorities in the state were yet to come up with an official statement at press time.
Eye witnesses' account said the incident caused pandemonium in the area as residents scampered an for safety.
Citizens Compass gathered that the bishop of the church was kidnapped to an undisclosed location.
Recall that an Anglican bishop was kidnapped recently and a ransom of N100m was paid.
This act as gathered, had emboldened kidnappers to target high profile church leaders.