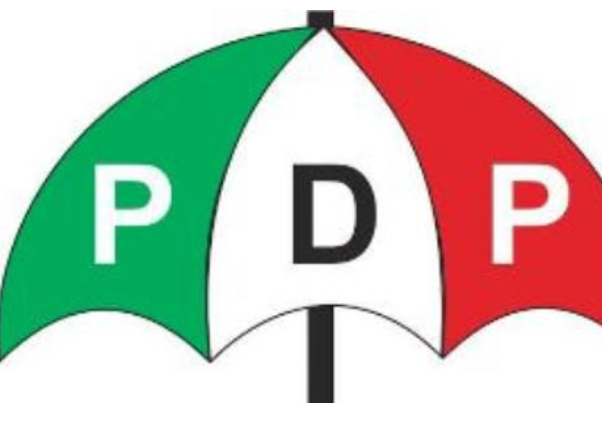 Articles
PDP candidate, Jandor in Ikorodu, promises free education, school uniforms
CITIZENS COMPASS– THE Gubernatorial candidate of People's Democratic Party (PDP) in Lagos State, Dr Abdul-Azeez Adediran popularlly known as Jandor, says his administration would provide free education with free school uniforms from primary to secondary level if elected.
He said there will be infrastructural renewal and massive empowerment of youths and women saying various communities in the state will feel the touch of his government if elected in the forthcoming general elections.
Adediran in company of his running mate Funke Akindele and party leaders made the pledge during their campaign tour of the 19 wards in Ikorodu Local Government.
Citizens Compass reports that the candidate and his deputy on Oct. 19, 2022 embarked on a tour of the 245 wards in the state for stakeholders' engagement in each council.
The governorship hopeful, in an interactive sessions with various stakeholders on Wednesday, January 11, 2023, in ward C1, C2, C3, C4, D1, D2, B1, B2 and A3, said that every resident of the state would be considered very important.
He promised that his administration would embark on free education with free school uniforms from primary to secondary level, infrastructural renewal, massive empowerment of youths and women.
According to him, his administration plans to also creat a ministry for People Living with Disability as well as a ministry to take care of children, women and vulnerable in the state.
"I will create a ministry that will take care of children in Lagos State for the first time and deal with all cases of domestic violence. We shall also give special empowerment to women.
"We are coming to run a masses friendly government and I will decentralise the logistics and ensure everybody and community is considered relevant," he said
Adediran noted that his administration would treat every resident of the state equally, stressing that he would stop the harassment of non-indigenes across markets in the state.
"We would set up empowerment centers across the state for women and people who are unemployed through this we can fight poverty.
"My government will introduce free and compulsory education in Lagos State to address the challenge of over two million out-of- school children in Lagos State.
"When we resume, we can see how many of them we can take out of the streets and engage the private schools to take them while we provide them (schools) tax subsidy.
"The ones we will put in our schools, we will give them free uniforms which will be sewn by our tailors in each of the community in every area," he said .
Adediran added that he would set up a technology innovation hubs in each of the five divisions in the state where youths would be trained and empowered.
Earlier, the Chairman of the non-Yoruba speaking people forum, Mr Joseph Nwankwo, complained about lack of government presence in several communities in the council.
Nwankwo said the non-speaking Yorubas in the council had been been abandoned by previous administrations in the state despite their overwhelming support for them.
He promised that his people would support and work for the victory of all PDP candidates in the general election, while advising Adediran to fulfill his promises when elected.
"We have been supporting PDP for years even since 1999, but there is nothing to show for it. The people of this area are abandoned. It is only when they need our votes that they come.
"Most of our men do not have job, we do not get empowerment opportunities and other benefits given to other people. Don't disappoint us when you are elected especially," Nwankwo said.
Also speaking in a meeting with non Yoruba speaking people in Igbogbo ward C1 in Ikorodu, Adediran promised that his government would not discriminate against any group of people in the state.
The governorship candidate equally promised to fight poverty by making policies that would aid the growth of businesses.
"See me and.my deputy, why I decided to embark on this journey is because of women and children. As a farmer I would give you money to buy crop so that you can empower yourself.
"For children we would give them attention from the cradle by taking care of them. I would run a masses friendly government when elected. I can promise you we would govern the state with the fear of God," he said.
Meanwhile, the campaign train paid a courtesy call on the Baale of Elepe in Ward C2, who in turn prayed for the candidates, appealing to them to have the fear of God in mind if elected.