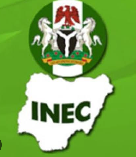 Politics
Court merges Peter Obi's, Atiku's petitions
CITIZENS COMPASS – THE Presidential Election Petition Court on Tuesday, May 23, 2023, gave the pre-hearing report on the ongoing petition challenging the outcome of the 2023 presidential election.
The court also presented the trial schedule on the same day.
The chairman of the five-man panel of the court, Justice Haruna Tsammani, read the pre-hearing report, which included the declaration of the court's decision to consolidate all three surviving petitions to be heard as one.
Three political parties are challenging the declaration of Bola Tinubu of the ruling All Progressives Party as the winner of the 2023 presidential election by the Independent National Electoral Commission.
The petitioners, which were hitherto five, are the Labour Party and its candidate, Peter Obi, the Allied Peoples Movement, which is the sole petitioner in its case; and the Peoples Democratic Party and its candidate, Atiku Abubakar.
Whereas the INEC left the consolidation decision to the panel, the APC and other respondents in the petition opposed the idea.
However, the five-member panel of the court led by Justice Tsammani, in a unanimous decision on Tuesday, dismissed the objections raised against the merger by the Tinubu, the APC, the vice-president-elect, Kashim Shettima, and Kabir Masari, all respondents in the case.
The court maintained that the demand for justice supports the consolidation to aid the speedy dispensation of justice.
It held that the three petitions all speak to the same subject matter being the 2023 election and the return of the president-elect, Tinubu.
Furthermore, the court announced that the hearing of the petition would commence on May 30, 2023.
On the subject of time to present its case, the court directed Obi and the LP to do so within three weeks, against their proposed seven weeks within which they had planned to prove their case against Tinubu through 50 witnesses.
It assigned five days each to the INEC, APC and Tinubu to defend their case.
Obi, through his counsel, Awa Kalu, SAN, had requested seven weeks to establish their case against the disputed election. 
However, Justice Tsammani ordered Obi to open his petition for hearing on May 30 and end the same on June 23.
–The PUNCH